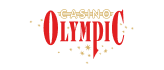 WIN A TRIP TO THE LARGEST POKER FESTIVAL IN NORTHERN EUROPE
Participate by making your 1st deposit at OlyBet by 17.02. and you are in on the raffle automatically!
Choose the offer of your liking below.
Kings of tallinn 2023 raffle package
Prize:
1 night in Hilton Tallinn Park 25. – 26.02.2023
550€ cash on OlyBet account
On 20.02. winner will be raffled amongst all participants
Kings of tallinn 2023 raffle package
More about Kings of Tallinn 2023
The largest poker festival in the north will take place in Olympic Park Casino and Hilton Tallinn Park from 24.02. to 05.03.
Festival is back with a record-breaking schedule of 53 events, highlighted by the 1100€ buy-in Main Event featuring the 500 000€ guarantee. And don't forget the 24/7 cash games action!
Read more about the festival, schedule and accommodation options in Tallinn from www.kingsoftallinn.com.
To participate in campaign, you need to be over 21 years old and have an olybet.eu account.
Campaign period between 17.02.2023 00:01 (UTC+2) and 19.02.2023 23:59 (UTC+2)
Player gets a ticket automatically on a raffle by making a 20€ deposit during campaign period at olybet.eu
A winner of Kings of Tallinn 2023 Raffle Package will be chosen as follows: all participants will be listed and one user ID will be picked randomly using random name generator.
Kings of Tallinn 2023 Raffle Package includes one night in Hilton Tallinn Park from 25.02. till 26.02.2023 for two persons + 550€ cash in OlyBet account. The Package cannot be changed to any other date. In a case where the person should not wish to use the Package as whole, person still gets the 550€ cash on OlyBet account
Person agrees to abide with Hilton Tallinn Park terms and all possible room bills needs to be covered by the winner themselves.
The winner will be contacted via email, email address being the one linked to OlyBet account.
General OlyBet terms and conditions apply.
General OlyBet bonus terms apply.